Our mission is to create handmade jewellery that is affordable and sustainable. We want to counter fast paced fashion trends by providing you pieces that are designed and made to last. Pieces that are mindfully made, but won't break the bank. Our design focus lies in minimalist, dainty jewellery that can be stacked without looking chunky.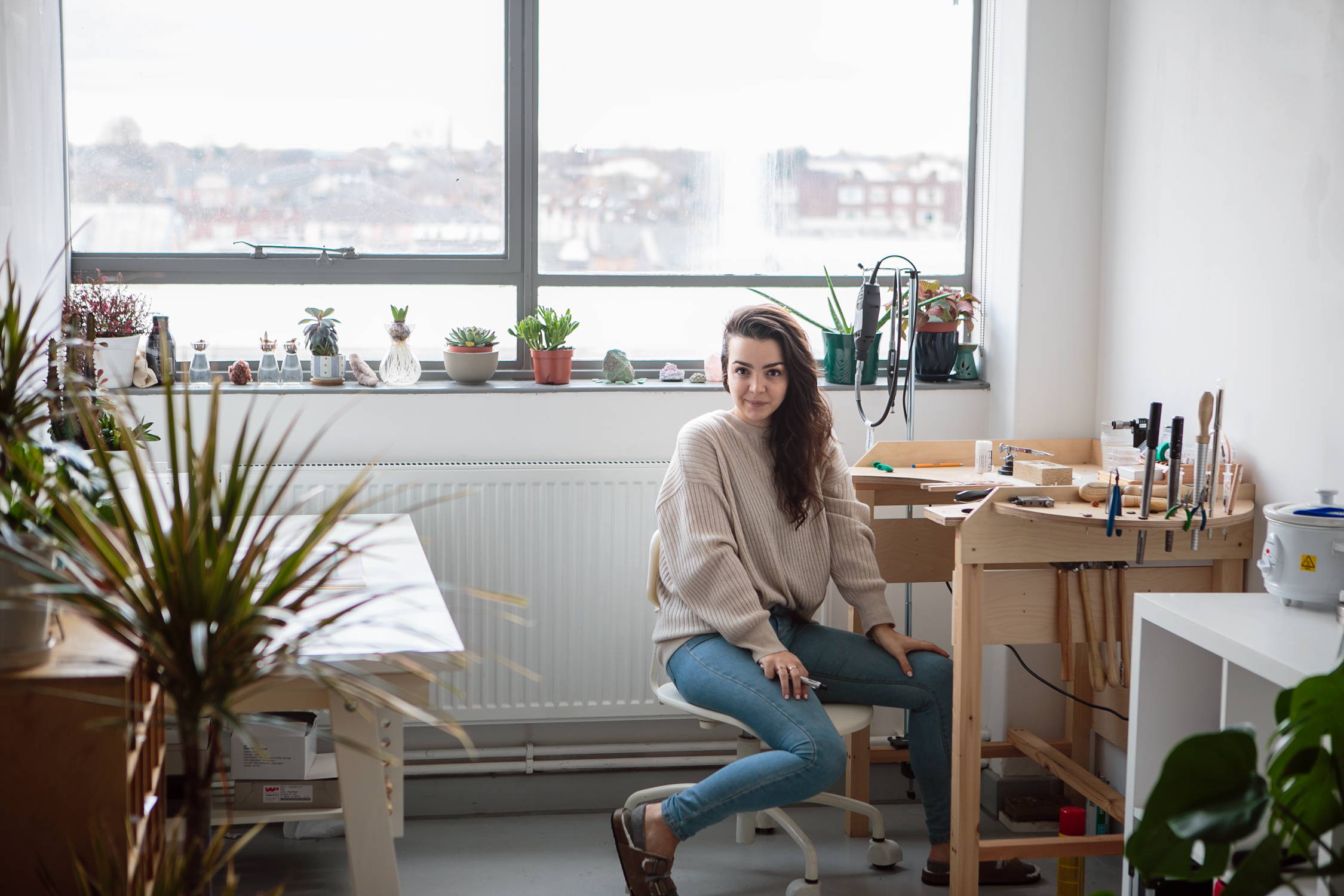 "I'm Eni, the founder of AHNE. Each piece of jewellery is handmade in our London studio.
I started AHNE because I couldn't find jewellery that was dainty enough for my liking. A big fan of minimalism, I want to design and create pieces that look effortless, low-key and timeless. Pieces that can be worn everyday, individually or stacked, mixed or matched.
Sustainability and eco friendliness are an important part of my life. When I started AHNE I wanted to make sure my jewellery was made to order, eliminating the issues that arise from mass production. This gives you a piece of jewellery that is made mindfully and specifically for you."
AHNE (pron. ah-neh) is a combination of Eni's grandmother's and her own name, but also means ancestress in German.
"My grandmother always wore beautiful jewellery that was understated and elegant. She was and is one of my biggest inspirations and AHNE was created in her honour.
The Logo, an A with three bars, represents the 3 generations from my grandmother to me and stand for the connection grandmothers, mothers and daughters have."